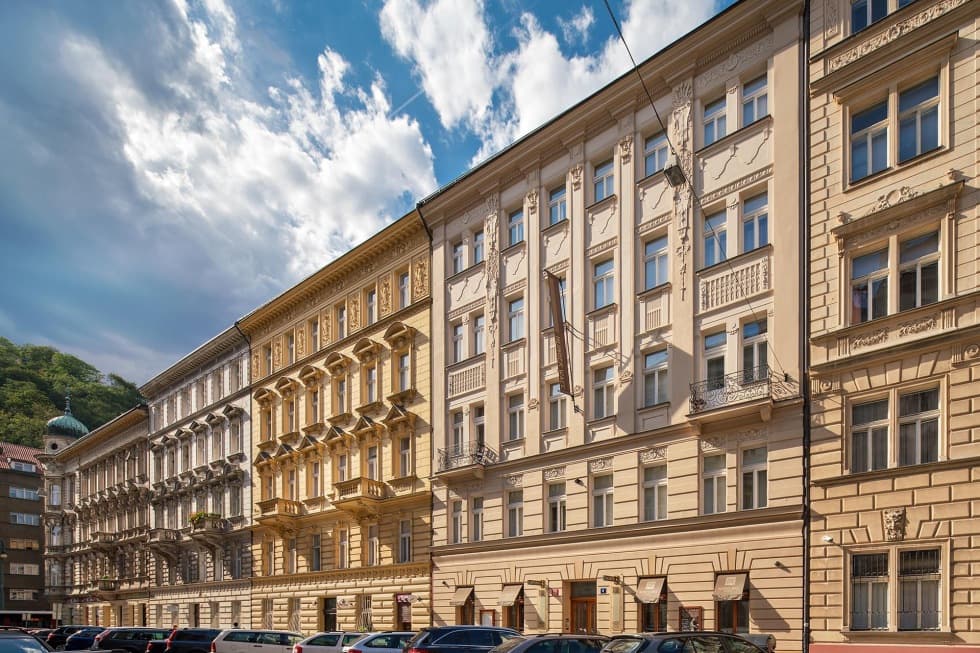 Where Art Nouveau meets modern design
The Art Nouveau Hunger Wall Residence is over a hundred years old, it has undergone
sensitive reconstruction and offers eighteen stylish, cosy and well-equipped apartments
forrental to demanding clients. Each of the fully-serviced apartments
boasts a different design style.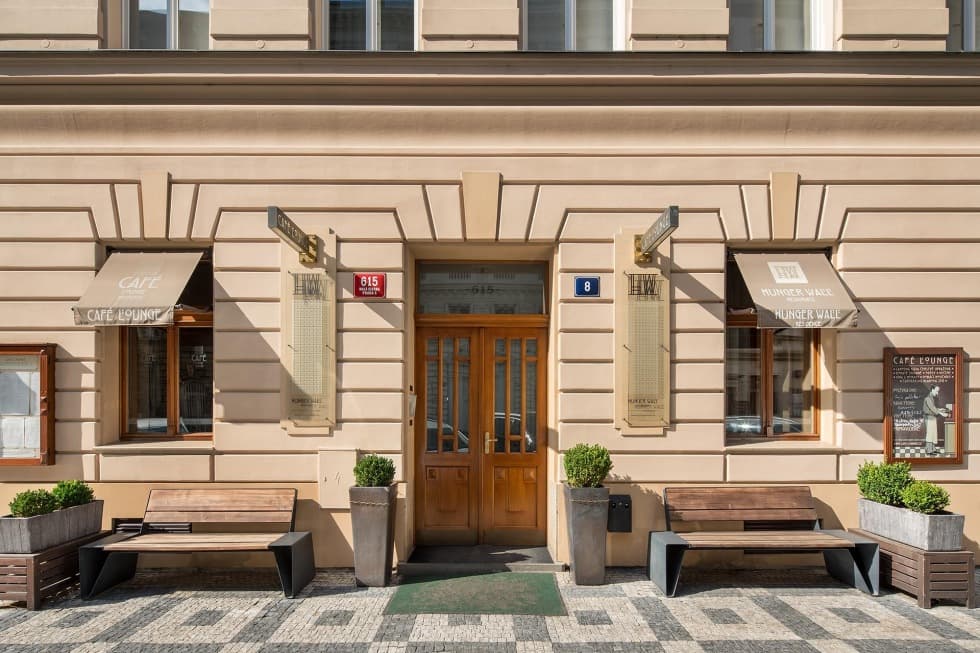 Relax close to the centre of Prague
The Hunger Wall Residence is located on the western bank of the Vltava River in one of the
most romantic areas of Prague – Lesser Quarter.
It's situated in a quiet street near the Charles Bridge, Prague Castle and the Old Town. The much sought-after parks of Kampa and Petřín are in the immediate vicinity of the Residence, and the Anděl City and Nový Smíchov shopping centres are also close-by.
Historic
Hunger Wall
The Hunger Wall, which our residence is named after, was part of the historic fortifications of Prague Castle and Lesser Quarter and was built by order of Charles IV. It extended from Újezd all the way to Strahov and behind it to Hradčany. In 1624 the wall was repaired, and it was further fortified in the middle of the 18th century by order of the Empress Maria Theresa. You can admire part of the stone wall directly in the courtyard.
Hunger Wall, sometimes also called With Teeth or Bread-like, is a marl wall on the Prague Petřín Hill, which was commissioned during 1360 - 1362 by the Czech king Charles IV., in order to strengthen the city fortification of the Prague Castle and Lesser Quarter against attack from the West and South. Originally it was approximately 4–4.5 m tall and 1.8 m wide.
The wall was referred to as "Hunger" only later as a result of the famine that erupted in 1361. During this period, a part of the unemployed city poor probably found their livelihood on the construction of the wall, and according to a myth, it was the help for the poor that was the purpose of the building of the wall. But the real intentions were without a doubt purely strategic, regardless of the fact that the famine occurred only after the wall was already being built.