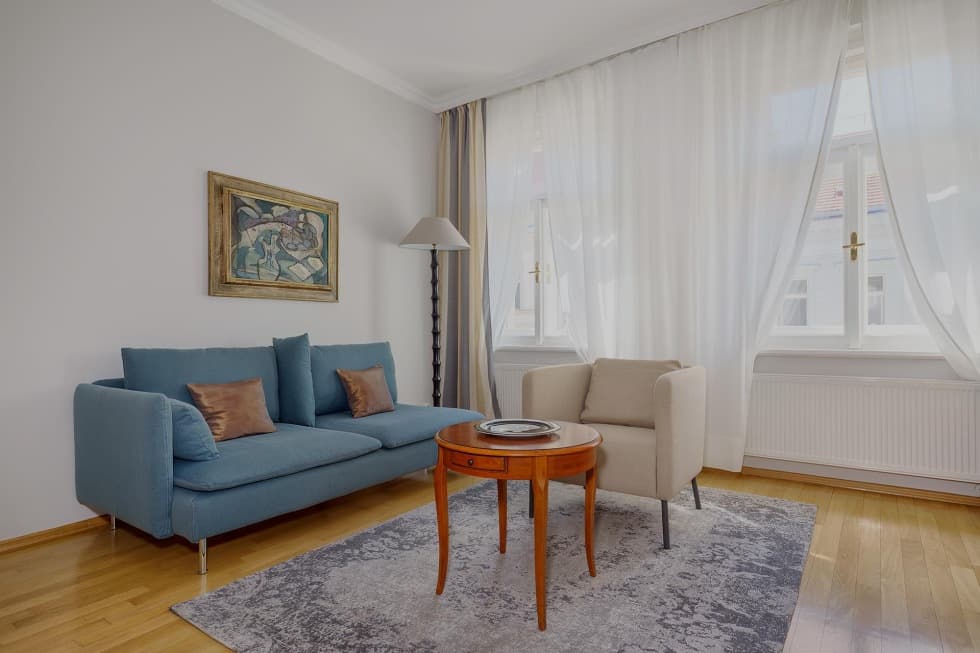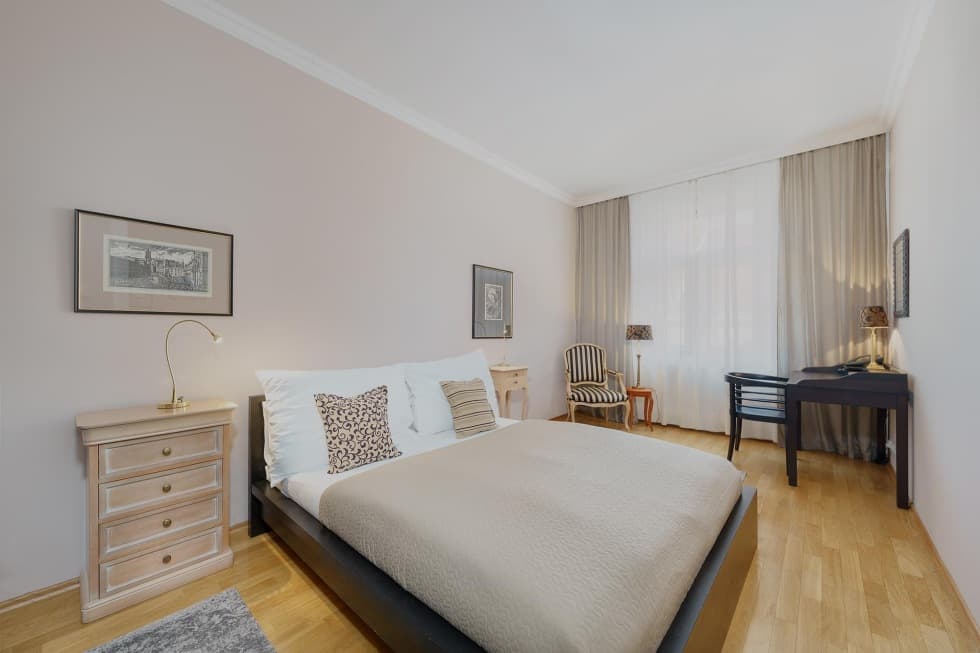 Whether you are heading to Prague for business or leisure, the Hunger Wall Residence offers you comfort and convenience in one of eighteen equipped and fully serviced apartments. A gem is hidden in the courtyard of the reconstructed Art Nouveau residence – a fragment of the
Hunger Wall which the entire building is named after.
What do we offer
You can choose from 3 types of stylish apartments. All our apartments are fully equipped, so you will find here all you need for your short or long term stay. You will love to be coming back to us.
Serviced accommodation
At the Hunger Wall Residence, we pride ourselves of providing first class service. In addition to the services you know from conventional hotels, we offer much more space, privacy, a family atmosphere and a break from the vibrant city. Each of our cosy apartments for short, medium and long-term rental will enchant you with its own design and extensive equipment.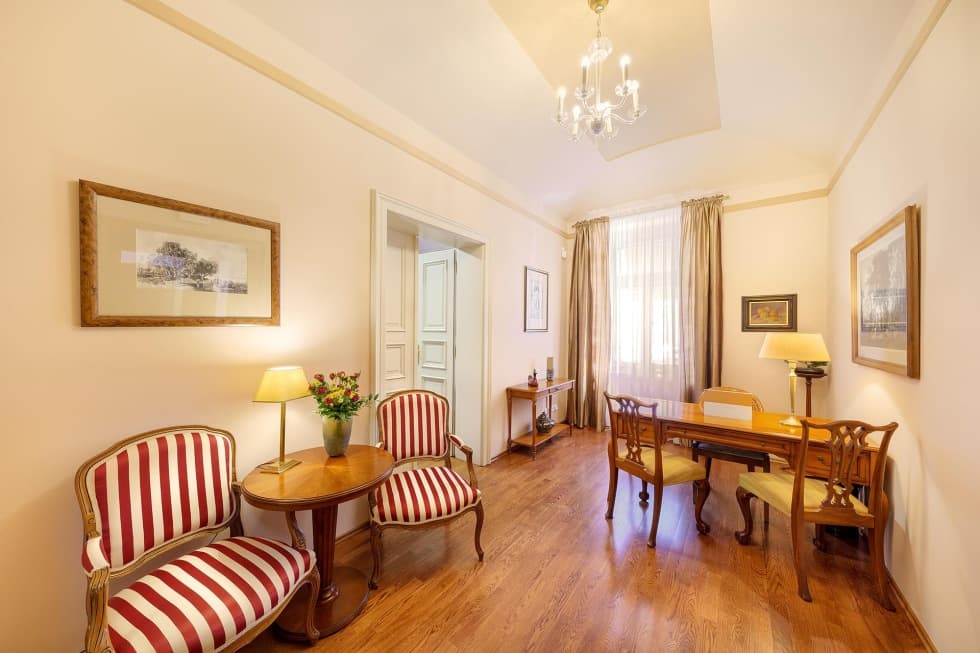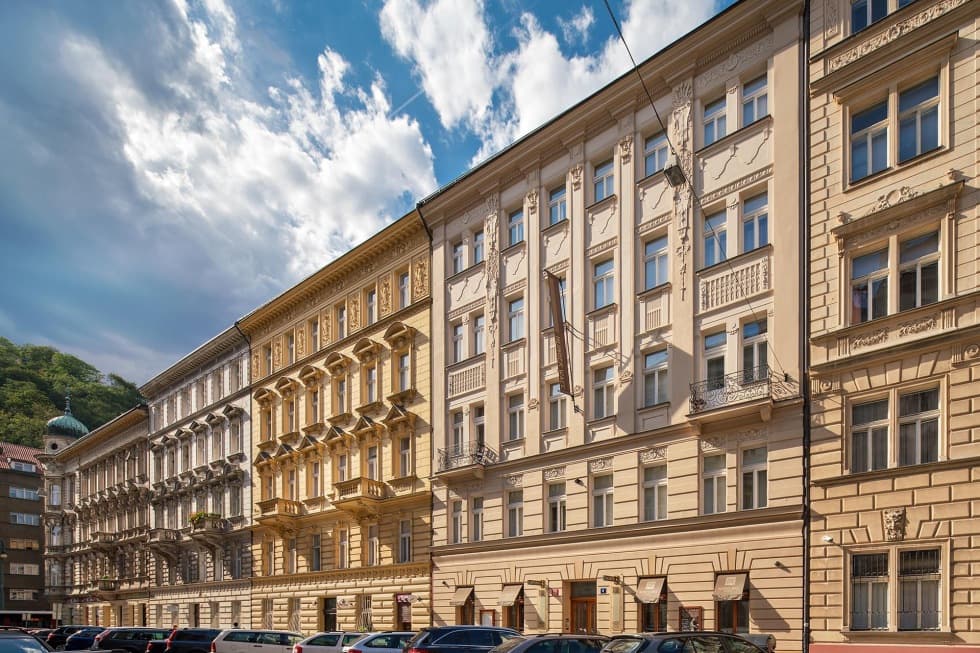 Accommodation in the heart of Old Prague
The Hunger Wall Residence is located in one of the most romantic areas of Prague - Lesser Quarter. You will find it in the quiet street of Plaská near the Charles Bridge, Prague Castle and Old Town. The historic buildings, the beautiful Kampa and Petřín parks and the lively centre of Prague are just a stone's throw away.
---
We love our location and the fact that the Hunger Wall Residence is still in the city center but in a very quiet neighborhood. You can find lots of trendy restaurants and cafés nearby. Go and enjoy the sunrise from Petřín Hill or see the crowdless Charles Bridge in the morning.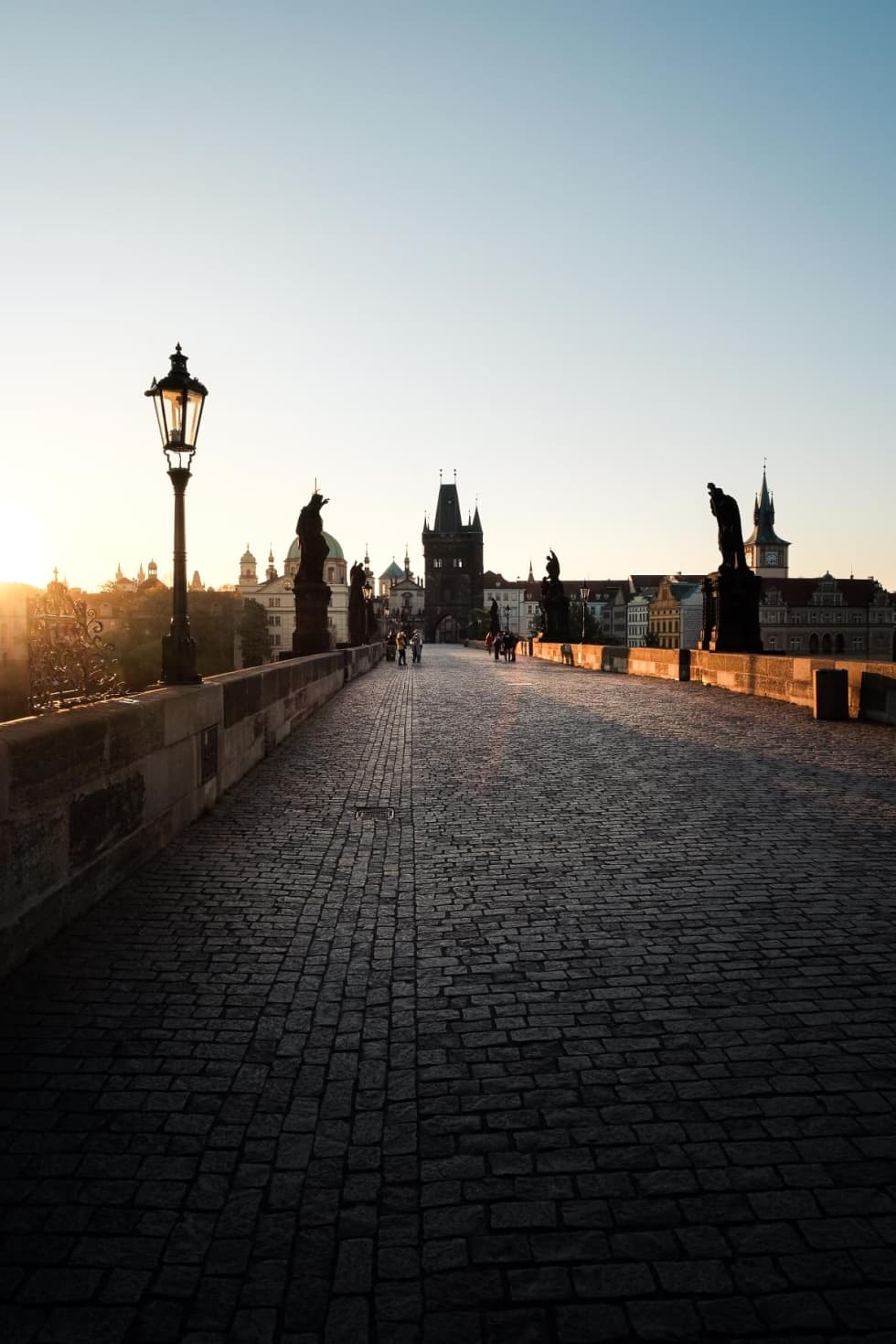 We guarantee the best price on our site
Book your room via this site and get the best price for a direct online reservation.